With fitness tracking tools, reconfigured gyms, home studios, and the pre-pandemic popularity of group fitness classes such as Rise Nation, SoulCycle and BaseCamp, motivating the individual to seek, gain and maintain fitness has never had such variety.
Therefore, today's success in the business of fitness pivots on retaining users by optimizing the user's experience. This could entail expanding the digital class or reconfiguring an in-person experience for optimal health and inspiration. 
Lighting is crucial for achieving both.
The relationship between mood and lighting is well established and an integral part of architecture and lighting design. Lighting can calm and soothe or propel and fuel the exerciser. Natural lighting has an impact on the individual's alertness. Bright colors can deepen this sense of alertness; for example, blue and red can intensify one's sensorial experience.
A fitness control system that's simple and functional — using various settings to adjust light intensity, color and display — makes it easier for fitness instructors to tailor unique workout experiences.
Earlier this year, New York City-based fitness studio AARMY hired designers Alvarez & Vincent, who are Alcon Lighting customers, to design a pop-up cycle studio in West Hollywood as a pre-launch site to opening AARMY's larger, more permanent location, set for Hollywood.
The starting point was lighting. The challenge? To create a unique yet refined fitness space and experience.
"The nature of a temporary pop-up space necessitated that we really focus on lighting as a way to create an elevated experience," Alvarez & Vincent designer Christian Munoz explained.
The Santa Monica-based designer said that he sought to create an inviting sense of comfort while inducing motivation to push the exerciser into gradually more intense workout sessions. "Once the sessions are complete," Munoz said, "the lighting dials back in order [for the user] to decompress, clean up and push through the rest of the day."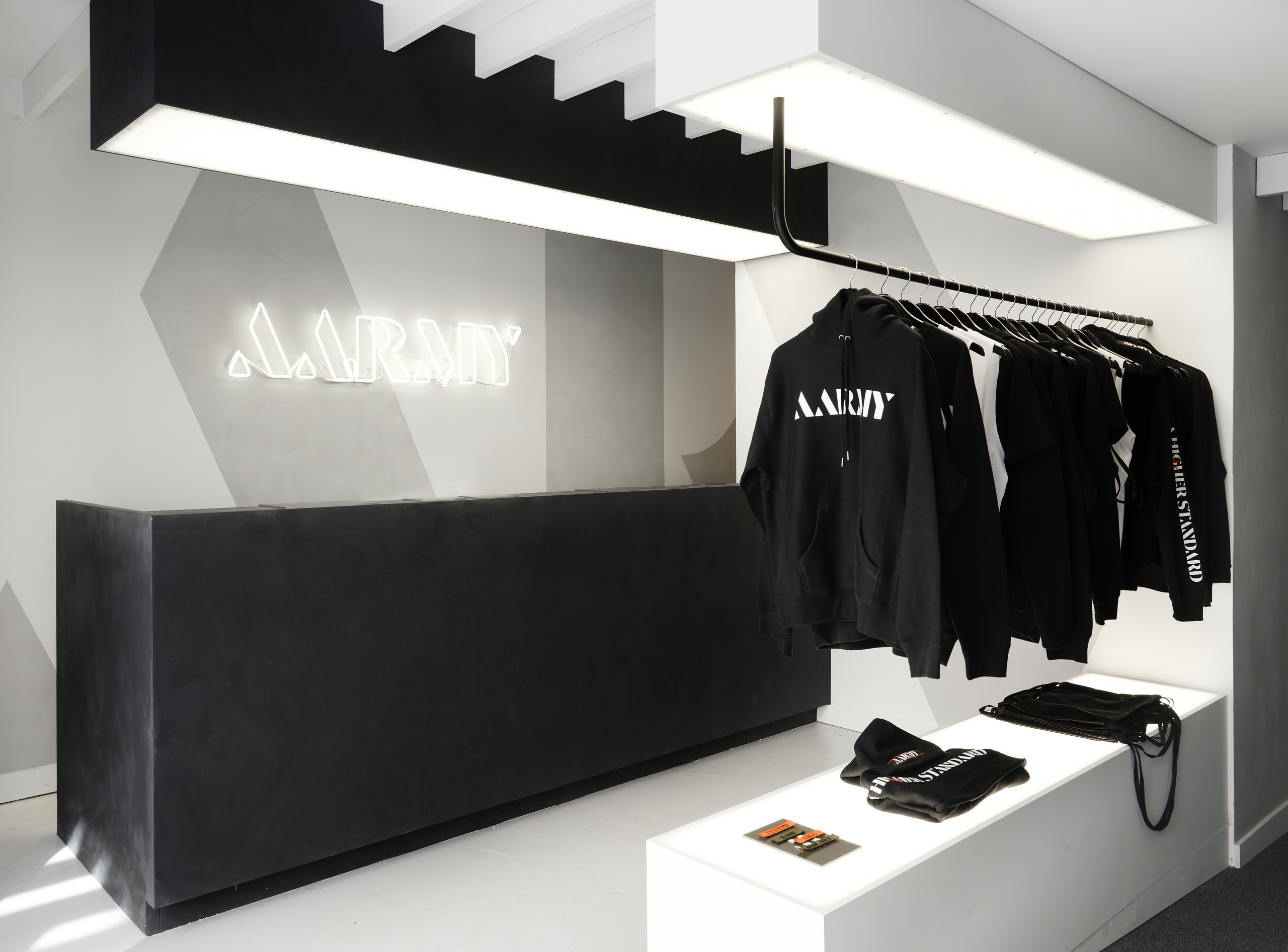 AARMY features Alcon Lighting's color-tunable architectural linear LED lighting.
"Throughout the entire studio, we used a defined palette of branded colors to give the space a wholistic feel, as well as brand continuity with the New York City pop-up studio," he said.
For instance, he opted for the all-black finish and setting the lights in the semi-circular cycling room, he aligned Alcon's linear lighting from the wall to the ceiling.  Intentionally, the lighting elicits a sense of motion, like a spaceship's jump to hyperspace.
"Our involvement started very early in the process," he explained. "We met with AARMY's LA head, Angela Manuel-Davis, who we knew through our work with Nike. We knew that she was a former USA track team member and had heard about her legendary classes straddling the line between sport and spirituality."
Munoz said that Manuel-Davis invited the design team to join one of her sessions.
"We were immediately hooked and we fully understood the fervor behind her supporters. Angela and AARMY's New York head, Akin Akman, are the best in the industry, which is what sets them apart from everyone else. So, before we put pencil to paper, we wanted to experience what they bring to each and every class to help them magnify that energy."
Designing lighting for AARMY's fitness training eventually involved Munoz working with Mark Jean at Ardent Integrated Systems to program the lights so that coaches could tailor each session with a variety of moods. Lighting schemes range from stadium bright for cleaning purposes to pitch black for introspective moments during class, with a wide range in between. AARMY coaches curate lighting to suit the tunes for maximum fitness impact.
Part of AARMY's program requires lighting that's also conducive to filming, Munoz said.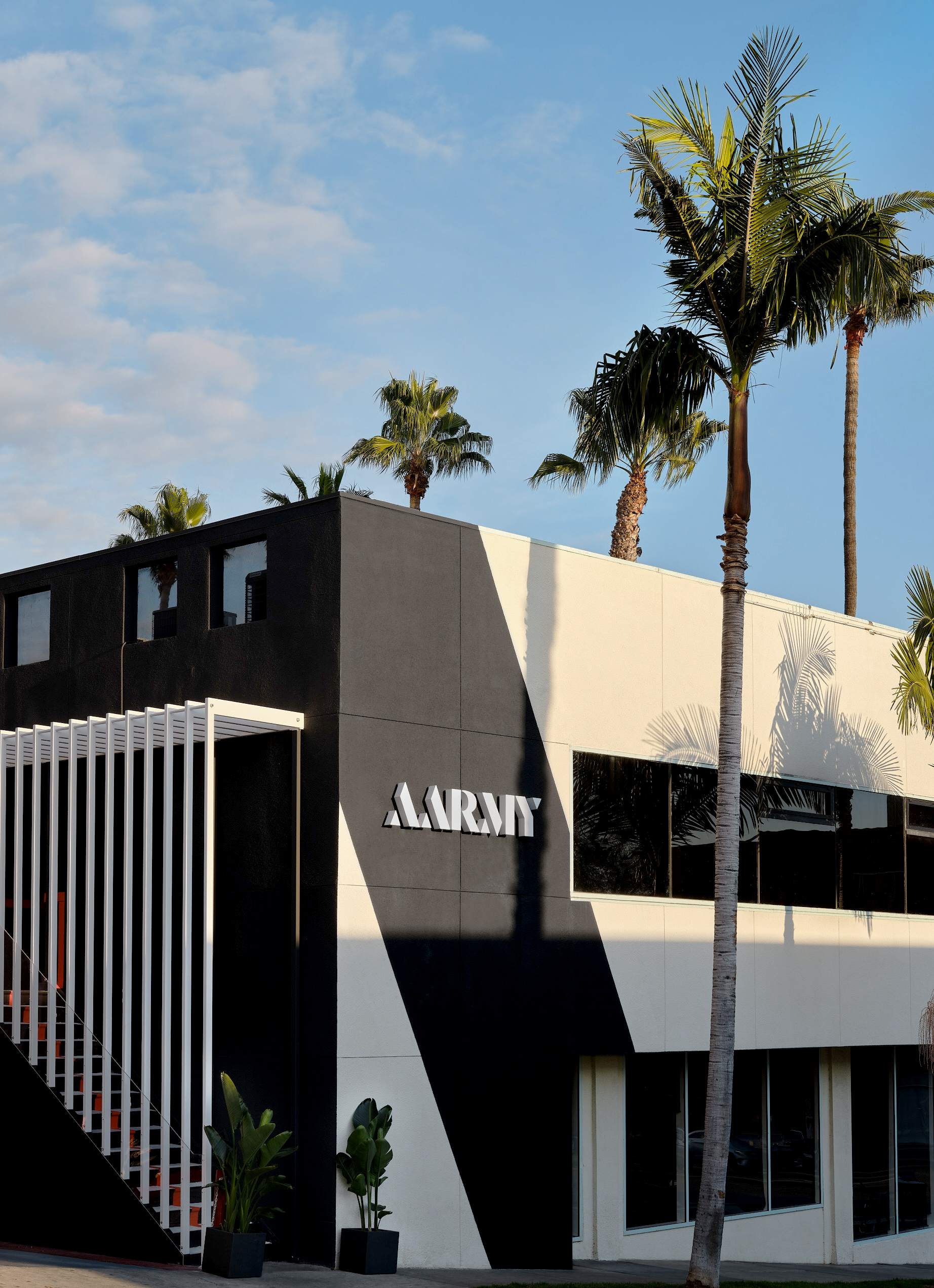 "AARMY has always been set up to produce digital content for their brand and digital classes for broadcasting," he said. Many fitness studios make classes available online for those who miss a class or wish to workout at home, especially now.
"What AARMY exudes at its core is this mentality that you, as an individual, can persevere, and that, with a strong, positive community at your side, anything can be overcome."
Productive fitness training means gaining, retaining and renewing the exerciser's motivation, which hinges upon one's experience in the arena—the spaces, equipment and atmosphere—which are best cast in a purposeful light.
Comments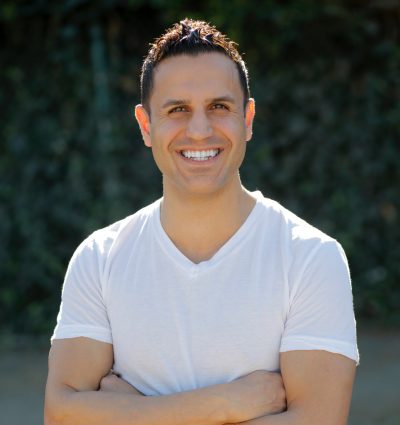 David P Hakimi
Alcon Lighting creative director and co-founder David Hakimi works to achieve efficiency in lighting, affording architects and lighting designers and engineers the ability to maximize ideal lighting. David takes pride in the company's design, energy and building knowledge, tracing the commitment to add value to lessons learned from his Southern California lighting trade and craftsman father. David aims to assure that each customer complies with codes and achieves project goals with artistry, economy and excellence.